Wonders of Weaving Annual Sale!
Gorgeous hand-made items, including hand-woven, knitted, felted and unique items
for home and family, will be offered at the 4th Annual WoW Sale.
All items are handcrafted by artisans, reflecting the creativity, interest and
personality of the artist. From home and pet accessories to light, delicate scarves
and shawls perfect for the South-Coast climate, shoppers will find wonderful
handmade items they can give as gifts or keep for their own enjoyment.
Proceeds from this sale will benefit the Wonders of Weaving class, WoW, a floor
loom class offered by Santa Barbara City College's, Center for Lifelong Learning. The
proceeds will offset some of the class tuition cost, helping a number of students who
might not otherwise be able to afford to take this class.
The WoW class is a 66-year-old Santa Barbara tradition, originally started by
Director Selmer Wake and Russell Groff, a returned veteran who learned to weave
as part of his physical therapy. This class provides education, physical & mental
therapy, a creative environment and a supportive fiber arts community for local
residents from all walks of life.
This sale is a collaborative effort between WoW and the Santa Barbara Fiber Arts Guild, a 501(c)(3).
If you can't make the sale, items will be available online after the in person sale.
https://squareup.com/store/SBFAG-WoW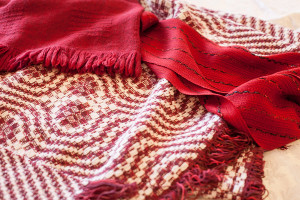 If you have any questions feel free to contact us via the CONTACT page.